Art Of Jaguar Love Thy Neighbor 05
This week art of Jaguar comes back once more with the next issue featuring your new favorite red head that you saw last week. Well this cutie with bright red hair and blue eyes is fully aware that she teased the teacher to no end and this fine day she is going to do something about it to make up. And to start off, she wants to tease him just a little bit more. She gives him some enticing details about how she likes to perform in bed and rest assured that the guy is all ears. Well she can see the bulge in his pants so it was about time for her to start to get to work on that cock sooner rather than later too, so let's see what went down next.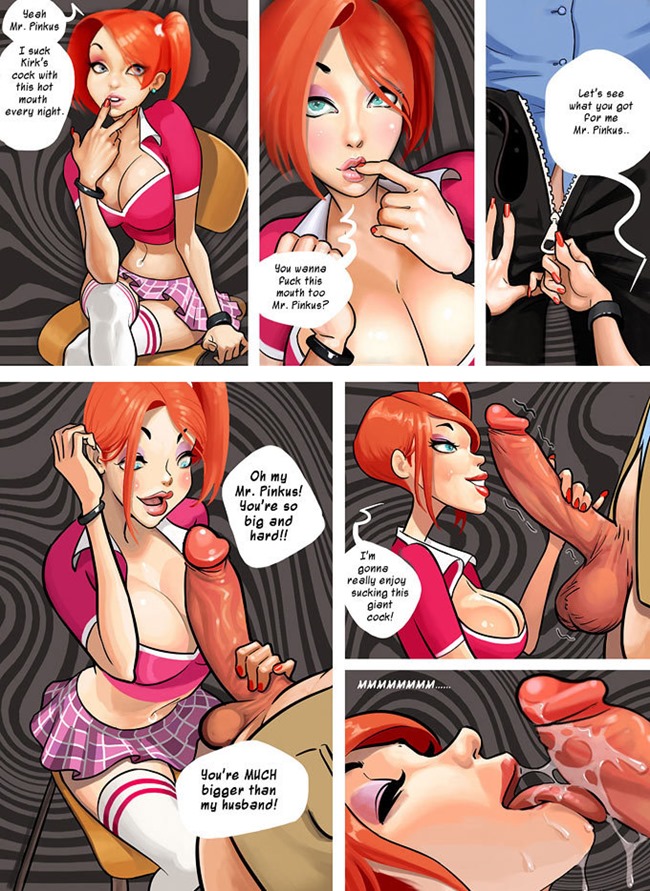 This hot and sexy artofjaguar beauty is pleased to find out that her teacher is packing quite the huge and eager cock and she declares that it looks to be even bigger than her husband's. Well that's quite the compliment as it seems that the guy can hear them banging late at night and she seems to be pretty satisfied with that. Anyway, watch her getting to work on his meat pole without delay and see her doing one simply incredible job of sucking that hard cock today. She doesn't stop until the guy busts his lead all over her pretty face and we feel that this babe isn't done with the guy just yet. Come back soon for more in this superb series!