Art Of Jaguar – Rich Bitch 01
Hey there, we bring you a new series here at art of Jaguar starting today and it's one that you really need to check out. The title is Rich Bitch and as the title implies, you get to see the daily struggles of a driver for this particular babe as he drives her around. The name of the babe is Alexa and her family is filthy rich. Though, be sure that this particular red headed cutie, does have some exotic tastes. Also she packs quite the sizzling hot and sexy body as well. Let's get the scene started and watch what happens in the first issue. Though one thing is fore sure and that is that you'll be seeing more of this little slut in future updates too!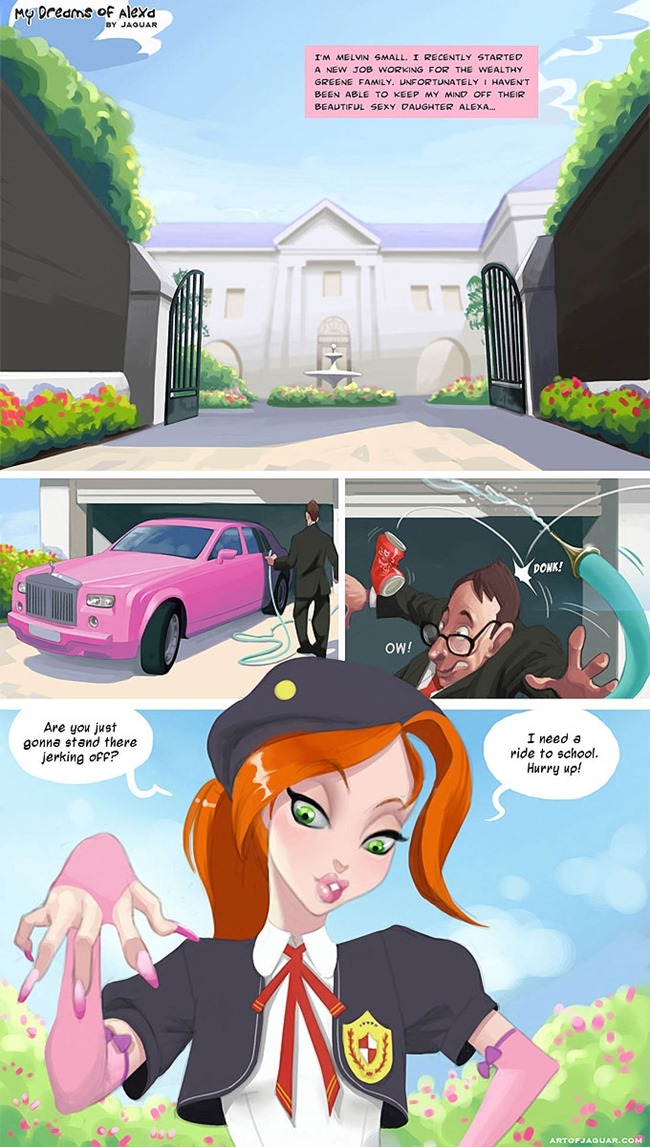 The driver was taking care of the car in the garage and making sure that it was spotless. Well miss Alexa drops by rather soon too and right from the start you can see what relationship they have. Alexa likes to boss guys around and that's not really a secret when you learn that she kind of treats all guys like this looking down on them. Anyway, she greets him with dropping an empty soda can on his head and that's when he gets to check her out as well. She has a perfect body and for today, she seems to be sporting a really sexy and hot looking tight dress that was kind of high cut, leaving ample views of her sexy ass to be seen. Check it out!