Art Of Jaguar – Rich Bitch 05
Time to check out new and hot art of Jaguar comics everyone. Today we bring you the 5th issues of rich bitch as the title mentions and you get to see the ginger headed sexy babe as she finally gets her pussy pounded nice and hard by the driver that she keeps giving a hard time. It's about time that the guy had enough of her silly shenanigans and it seems that the babe didn't mind that hard style plowing that she got by the end of it either. Probably she actually wanted him to step up and make that pussy his even if it's just for one fuck session. Either way, we get to see what went down in this 5th issues for this fine afternoon!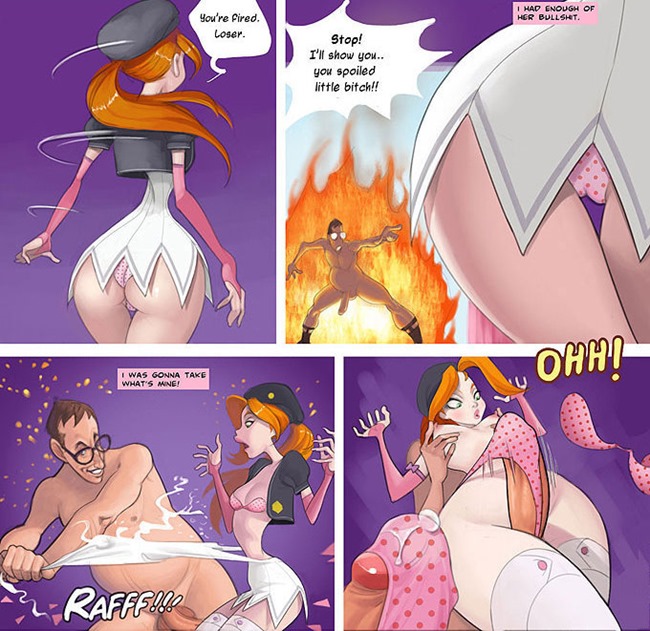 Just about as she got bored, the guy decided that enough was enough. She barely gets done with her sentence telling him that he's to be let go, he decided he was going to have some fun with her either way. He enjoyed the foot job that she teased him with earlier but now it was his time to try and please that pussy. He rips off that sexy white skirt and from behind, slides his cock between her thighs, teasing her sweet and wet pussy with his rock hard dick. This was enough to send her over the edge too, and soon you get to see this babe with ginger hair fucked nice and hard for the whole thing. Take your time to enjoy it and do drop by next week for some more scenes!