Art Of Jaguar Study Buddies 02
Another fresh week and time to get to see more art of Jaguar with the lovely and sexy Bethany and her home tutor Clyde. This is the issue where Bethany actually got around to convince the guy to drop by her place and help her study. Now you already know that she had very little difficulty with that to begin with, looking as hot and sexy as she does. Nonetheless it's one great scene to check out just in case you want to see a assertive little lady taking matters into her own hands with guys. It's one scene that you shouldn't miss, so make sure that you read it fully and don't skip over any of the pages either!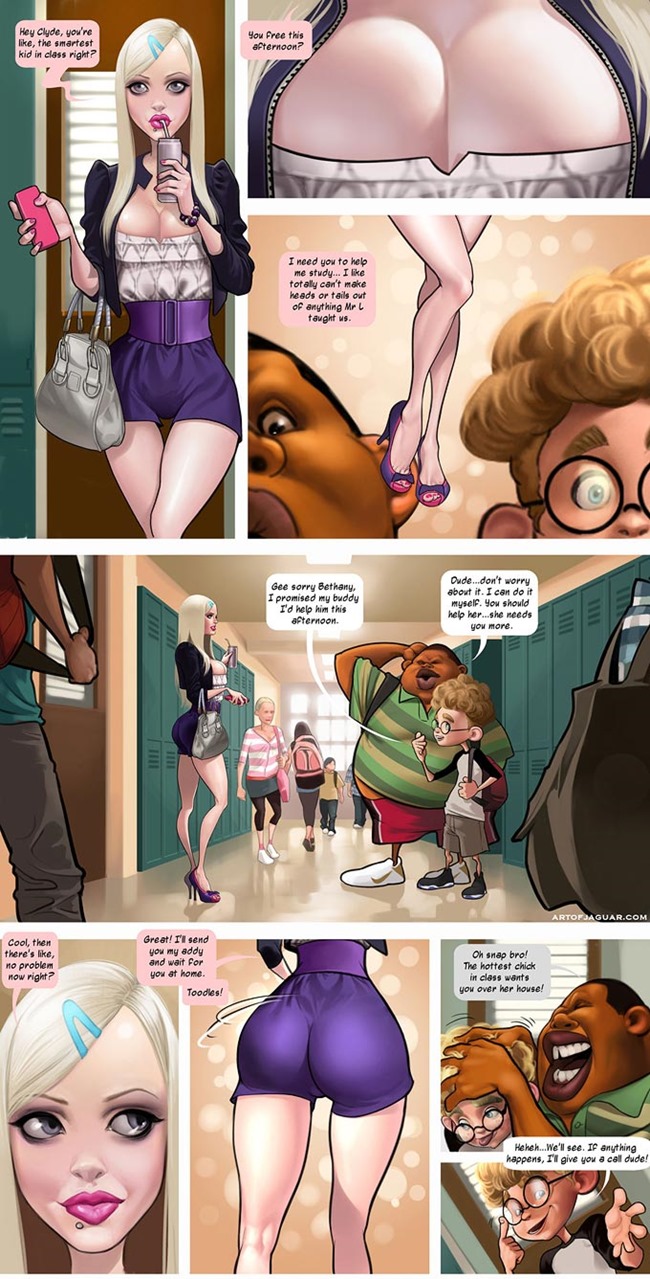 Her outfit was on point as well and it just made her look sexier than usual. That top in particular, just made her big juicy tits look even better and be sure that everyone in the hallway and class earlier noted that too. Either way, she does a mighty fine job to brag with her curves and who knows, maybe Clyde actually gets lucky with her again. Anyway, this blonde sexy bombshell turns around to leave, saying that she'll text him her number, and giving everyone a nice and superb view of her sexy and round ass as well. Clyde sure is going to enjoy his afternoon and he promises he'll call his buddy later to tell him what happened and went down! See you next time as always with new scenes!