Art Of Jaguar – Study Buddies 04
This week, art of Jaguar comes back with a whole new update. Again it's the study buddies series and this time you get to see the prequel of what happened in the kitchen a few updates ago. The nerdy Clyde just arrived at the blonde's place and the white haired MILF gets to answer the door. Now the babe herself looks simply stunning and rest assured that Clyde felt the same way, especially since she was wearing such revealing clothing too. As soon as the blonde babe Beth comes in the picture as well, you can see that she wasn't below the mature woman either as she was sporting quite the sexy outfit too!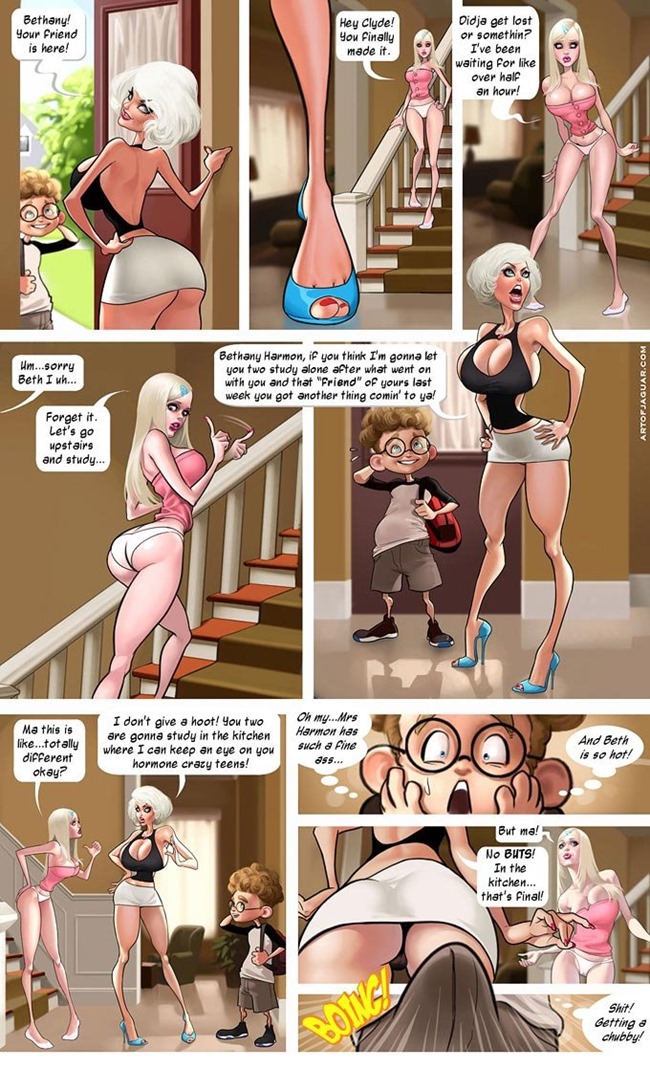 The artofjaguar scene gets underway like we said, with the long haired blondie making her way downstairs. She sais that she got a bit bored of waiting for the guy and one's best guess that that's why she was wearing the outfit she was. It was just a very tight top that really made her tits look ever better and a pair of panties apparently. Well she wanted to study upstairs and the MILF disagrees with that. As these two hot and sexy babes continue to argue in the open they kind of miss the fact that Clyde is getting quite the boner at the sexy beauties in front of him. Enjoy it and we'll be back soon once again with more new and fresh galleries for you! So take care and see you guys next week!